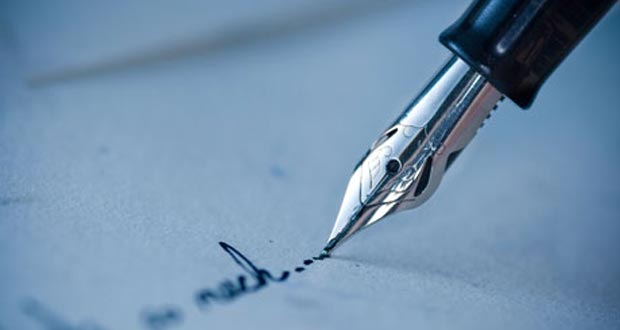 guyana chronicle January 25, 2016
 Dear Editor,
I NOTE, with disbelief, the revelations made by former GRA Commissioner-General Mr. Khurshid Sattaur, in the Kaieteur News of Saturday, January 23, 2016, about him being asked to do illegal things under this present administration.
As an (alleged) employee of the GRA, I would like this newspaper to permit me space to respond to each "illegal things" the former tax boss made mention of.
First off, Mr. Sattaur (allegedly) said he was asked to settle taxpayers' cases for meagre sums, which would have cost the country billions of dollars in revenue.
Under your watch, Mr Sattaur, the GRA and the country were (allegedly) losing billions of dollars in revenue, since you, in your capacity as CG, had the power to choose whom the GRA should or should not go after.
There are a few companies that allegedly paid little or no taxes, and when the time arose for them to pay taxes, the heads for certain sections would (allegedly) have meetings with those companies and come to some arrangement, especially when they have to get a compliance or some document that would entail them not owing the GRA any money, or are in the process, via payment arrangement, of settling their liabilities.
One section that deals with payment arrangement is the Debt Management Division, and upon instruction, certain persons were allegedly allowed to access compliance certificates upon their assurance they would settle the sums due. Low and behold, some of those companies — and at times individuals – would (allegedly) not honour their obligation. On the other hand, the Debt Management Division would (allegedly) pursue certain companies and individuals to pay sums that weren't even a fraction of what some of the "big boys" owed before they get a compliance certificate.
PROMOTING PERSONS
Promoting persons who did not have the requisite qualifications and who were acting for a considerable period before they were suitably qualified. Under your watch, Mr. Sattaur, the same things were (allegedly) happening.
When the Intelligence section was "revived" in 2012, after the last scandal, a senior manager (allegedly) chose the staff that he knew from doing ACCA. Persons were called for interviews, and surprisingly, persons who had already finished level 2 ACCA and had the relevant experience were overlooked, whilst persons from Debt Management who (allegedly) didn't complete the level 2 ACCA and certainly didn't have the relevant experience, along with other persons from the Examinations Division and other sections, were selected.
Persons complained, since this was unfair, but who listened? I will answer that: Nobody, since these underqualified and under-experienced individuals were (allegedly) selected by their friend.
Further, the Head (ag) of the Debt Management Division is (allegedly) still underqualified for that position, even though he may have the relevant experience. I'm certain that staff under this Head (ag) may be more qualified. Nothing has, for many years, (allegedly) been done to correct this.
Also, can you explain how a female staff who is listed as a friend of yours was placed in charge of the Diamond Branch over persons that (allegedly) were way more qualified and certainly had a ton of experience more than that individual, in areas that would have been relevant to ensure the proper functioning of that office?
Mr Sattaur, by your action and your (alleged) reluctance to do the right thing, to pass instructions so the right procedures were followed, many staffers were left feeling frustrated, since there was no one to listen to their concerns.
BIASED TREATMENT
Besides, under your watch, Mr. Sattaur, worse (allegedly) occurred. The Remission division had many scandals, relating in particular to getting duty-free letters. The individual who was heading that division, when one or more of those scandals (allegedly) occurred, had (allegedly) been reassigned to the Communications Division in the capacity of senior manager. This same senior manager has (allegedly) been accused many times over of "spiting" persons that would not pay up.
You also raised the issue of rehiring persons who were previously dismissed for corrupt practices and placing them in senior positions. I am in agreement with you on this, since something had to have been proven before they were sent off, and the persons that were re-hired were (allegedly) involved in big scandals. But how many persons under your watch were not involved in schemes and were not fired?
Accusations from taxpayers about staff from the Audit Division (allegedly) collecting money to understate audit findings, Customs Officers (allegedly) collecting money to push people's documents, and (alleged) runnings in the Enforcement Division have all fallen on deaf ears. Those things warranted investigation, but many times they were (allegedly) swept under the rug.
So, in light of the above mentioned, I would like to enlighten you, Mr. Sattaur, that what you are crying about now, you (allegedly) were part and parcel of the same things under the previous administration. You (allegedly) used to talk to subordinates in a manner not suited for someone who held a position like yours. If given the chance, I'm certain the response that I have provided would (perhaps) be confirmed by many of my co-workers.
I'm kindly asking the new board to not fall asleep — like the previous board (had allegedly done) — on matters that can affect the performance of all members of staff — from the Commissioner General right down to the cleaners, since we all play an important role in the daily effective functioning of the activities of the GRA.
Happy employees are productive employees, and that's what you want; and that's what will take us forward. A great step was taken when you took time out of your busy schedule to listen to the voice of all staff last year, when a meeting was held at the Cultural Centre. Thank you all, and we, the staff of GRA, look forward to a productive working relationship with you.
Further, I would like to recommend that persons who are overly qualified and have the relevant experience be taken into consideration for promotion, instead of hiring off the road persons who may very well have the same qualifications but not the experience.
There are many persons within the GRA who (allegedly) spent money and invested a lot of time to acquire qualifications, and at the end, they are (allegedly) being overlooked when vacancies arise. Also, all divisions within the GRA, from time to time, need to be trained so they become up-to-date with whatever changes may occur within the GRA; since, many times, due to lack of understanding or proper training, mistakes are made and they can cause delay in the executing of duties to provide service to the public, and also in the collection of revenue.
Finally, like I stated above, I and a lot of other members of staff are (allegedly) not in agreement with persons being re-hired who were (allegedly) dismissed for matters that are well known to the public. There are many persons who need jobs who are university graduates or holders of ACCA qualifications. They don't have a job, so let's give them a chance.
Regards,
GRA STAFFER