guyana chronicle July 5, 2017
THE remarkable improvement recorded in the 2017 National Grade Six Assessment (NGSA) has vindicated Dr. Rupert Roopnaraine, who was removed from his post as Education Minister, the Working People's Alliance (WPA) said even as it called on President David Granger to acknowledge what they deem an "injustice" committed against the WPA leader.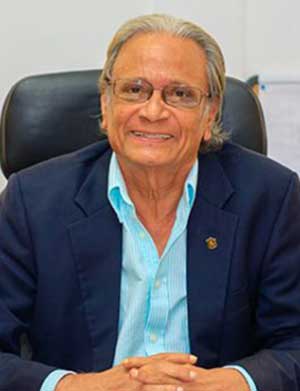 At a news conference at Rodney House on Tuesday, WPA Executive Members Tabitha Sarabo-Halley, Dr. David Hinds and Tacuma Ogunseye applauded the primary players in this year's National Grade Six Assessment (NGSA). "While we feel that much more must be done to return our education system to its once high standards, this significant movement must be cause for optimism. After years of agonising, we appear to be turning the proverbial corner. The challenge now is to maintain this forward trajectory," Sarabo-Halley told reporters.
She noted that the improvement in the mathematic results is particularly heartening. "This is a subject area in which our results had reached an all-time low. The steep rise this year speaks volumes about investment in people as a matter of policy," Sarabo-Halley added.
For the WPA, the marked improvement is evidence of the government's proactive response to the crisis in education in general and mathematics in particular. But the sacrifices made by the students, teachers, and parents have not gone unnoticed, she posited.
"But at the end of the day, it is the students, their parents and their teachers who must receive the ultimate commendations. Because our children are the future, it gives us hope when enough of them at such young ages could muster the discipline needed for and the commitment to their personal success," the WPA Executive stated.
Even as she singled out the teachers, Sarabo-Halley said WPA is cognizant of the need for much more institutional support, positing that improved wages and habitable working conditions are areas ought to be addressed as matters of priority. That aside, Sarabo-Halley said it would be remiss of WPA not to draw attention to the linkage between the improved results and the reassignment of Dr. Roopnaraine "for unsatisfactory performance."
"If performance is measured by tangible outcomes, Dr. Roopnaraine clearly did not perform too badly," she stated while placing on record WPA's deep appreciation for the efforts undertaken by the former Education Minister.
"These improved results seem to suggest that the president may have acted pre-maturely in removing him from that ministry. Perhaps some public acknowledgement of an error in judgment would go a long way towards repairing what borders on a questioning of Dr. Roopnaraine's competence," Sarabo-Halley stated.
Asked whether the WPA would wish to see Dr. Roopnaraine reappointed to the post of Education Minister, Dr. Hinds responded in the negative but said a public acknowledgement by President Granger that the WPA Executive was wrongfully removed would suffice. According to Dr. Hinds, it is now public knowledge that Dr. Roopnaraine was removed over allegations of poor performance. He, however, said a closer examination of the projects and programmes rolled out under his leadership over a period of two years would tell a different story.
"When you look at what has been done in the ministry, one can hardly call that poor performance. And so we feel that the President should acknowledge publicly that Dr. Roopnaraine performed creditably and should acknowledge that the recent results bear that out," Dr. Hinds contended.
In June, 2017, Dr. Roopnaraine was reassigned to the Ministry of the Presidency with responsibility for Public Service. Asked whether the former Education Minister has taken up his new post within the Ministry of Public Service, Dr. Hinds contended that no proper preparation was made to facilitate the transition.
"To the best of our knowledge, there is no actual Ministry of Public Service. There is no staff. We understand that there is a building but no preparations were made for Dr. Roopnaraine to begin his job. That is as far as we know," Dr. Hinds told reporters.
CLEAR GUIDELINES
Going forward, Dr. Hinds said WPA wants to establish clear guidelines with the governing A Partnership for National Unity + Alliance for Change (APNU+AFC) coalition to which it is a party of.
"We want clear guidelines as to what the Ministry is expected to do, what is the relationship between the Minister and his party WPA. What role the WPA is expected to play in helping to make that Ministry a success." Currently, Dr. Roopnaraine is out of the jurisdiction attending to personal matters. He was expected to take up his new post from June 15.