guyana times 
July 27, 2017
 The decision taken by Dr Rupert Roopnaraine to rescind his resignation on Wednesday last was not guided by the Working People's Alliance (WPA), Executive Member Dr David Hinds has said.
Dr Roopnaraine's rescindment occurred three days after he submitted his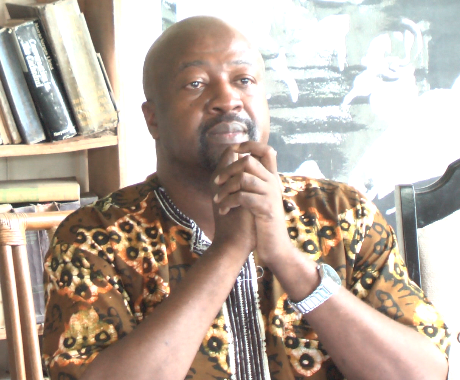 resignation to President David Granger.
Addressing a press conference on Wednesday at Rodney House in Queenstown, Georgetown, Hinds told media operatives that Dr Roopnaraine did not need to consult with the WPA and the decision of whether or not the former Education Minister chose to remain in his position was left solely up to him.
"Our position is that as our representative, we defer to Dr Roopnaraine, we defer to his judgment as to whether he can continue to function in office. He remains our first choice to represent us in Government and we defer to his judgment on whether he can continue," Hinds noted.
The WPA member explained that Roopnaraine's initial reason for submitting a resignation letter was due to his deteriorating health. "The Government announced that the reason is ill health and we concur. That was the reason we discussed when we met with him to discuss his initial decision to resign."
Hinds said one of the conditions put forward by the President, which contributed to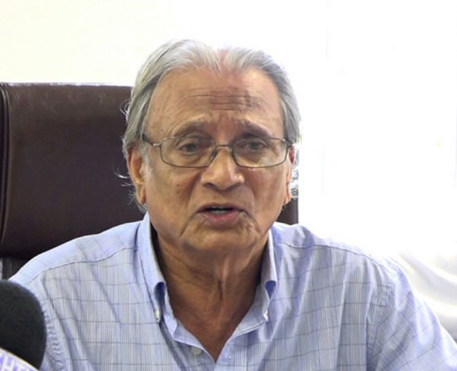 Dr Roopnaraine remaining in Government, was that he would be given more assistance. He did not specify how different this assistance will be from that he received while at the Education Ministry.
"No, he would not be getting more assistants than other Ministers are getting. Ministers have a staff; they have Permanent Secretaries, all of those things and they said they would ensure that those things are in place for him, so it is not about any special thing for him; at least that's not our reading," he said.
When questioned as to what may have caused the President to convince Dr Roopnaraine to remain in office, and if it may have been because he (the President) was not open to the idea of having someone with a more "forceful or radical" personality, Hinds said he did not have evidence to support that statement.
"We have heard that in the wider society and people are free to make their judgment or the other, but we have not arrived at that position in the party," the WPA Executive said, while maintaining that the WPA held Dr Roopnaraine as its first choice to represent the party in Parliament and the Government.
However, Hinds posited that the former Education Minister's rescinded resignation did not "weaken the party". "We do not think that his withdrawal of his resignation weakens us in any way," he explained, while speculating that Dr Roopnaraine might have considered the President's request.
Further, Hinds indicated that the issue of the party only holding one position within Government was discussed during a WPA members' meeting held on Sunday last.
"There are different views in the party as it relates to that and on Sunday, we talked a lot about that. But we are guided by the principle that we are not in politics or in government for the sharing of spoils."
However, he said that the WPA did recognise the importance of representation in the Government, "because once you're represented in Government then you have a forum and you have the capacity to influence directly what happens in Government".
Nevertheless, Hinds told the media that the party has not been "bargaining for any new position".
Meanwhile, another party executive, Tacuma Ogunseye, expressed "cautious optimism" that the WPA would have greater influence in several Government policy decisions going forward if regular meetings of the A Partnership for National Unity (APNU) were held.
The APNU executive, at its meeting last Saturday, July 22, 2017, its first since the May 2015 General and Regional Elections, agreed to meet every two months, but no agenda has yet been made.
Ogunseye said President Granger, in his capacity as APNU Chairman, accepted full responsibility for the failure to hold meetings. On the other hand, Hinds said several grievances were raised at the WPA meeting, but declined to disclose those grievances.
On June 13, 2017, it was announced that Roopnaraine would be removed from his post as Education Minister and reassigned to head the Department of Public Service within the Ministry of the Presidency. While no reason for this relocation was given, many had speculated that it had to do with Roopnaraine's deteriorating health. However, some days after being reassigned, the Senior Minister refuted those claims, saying that "nothing was wrong with his health".
Dr Roopnaraine is one of the longest-serving WPA members and has served as one of the leaders of the party, along with founder Dr Walter Rodney, Dr Clive Thomas and Eusi Kwayana.