By Ruel Johnson, guyana chronicle, September 17, 2017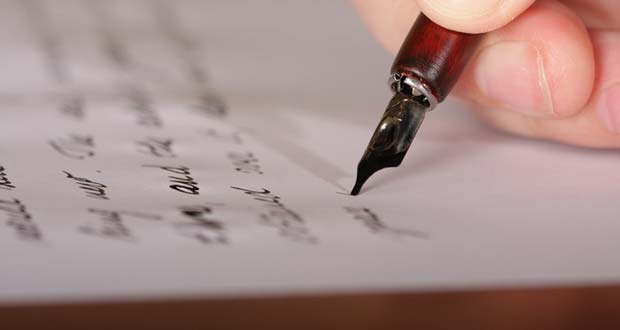 I TURNED 37 yesterday.  That puts me firmly out of reach now of the most generous definitions of youth, so I'm not a man who is big on birthday celebrations or receiving gifts just for growing a year older.  On Friday however, I received one of the best presents I've ever got, second of course only to my mother's annual present of undersized underwear.
A friend, Ferlin, with whom I've had many strident online debates on issues of race, religion and local dropped by my office to present me with a book called Cultural Pluralism and Nationalist Politics in British Guiana, written by Leo A Despres.
"Yes, the essential thing is to leave room, however limited it may be, for the exchange of views that is still possible…"   Albert Camus
Not only was it a critical addition (if not the critical addition) to a growing library that informs my work, but it was a timely gift in itself considering the events of the past week, the issue involving the President's Press Officer Lloyda Nicholas in particular.
The incident with Nicholas and a specific comment she made in relation to who can be reasonably construed to be Indo-Guyanese co-workers was disturbing to me on two fronts.  The first was political.  In much of my criticism of the former administration, I took care to stress that even within Guyana's fractious ethnic politics, the Office of the President should have zero tolerance for, or association with racism or racist rhetoric.
Donald Ramotar's refusal to even acknowledge in 2012 the then Bar Association's call to distance himself from the second of two racist editorials that appeared in this very paper, the Guyana Chronicle, continues to be, for me, the most damning stain of a lacklustre, uninspired and often bumbling presidency.  The Chronicle, as the state paper, was at the time under his purview as Minister of Information.
Not long after that, in the lead-up to the 2015 elections, Rima Rohee-Paul, Office of the President employee, and daughter of then PPP General-Secretary Clement Rohee, made, publicly, on Facebook, a disgusting racial remark.  As with Ms. Nicholas's remark, it was screen-captured and published in the media.  The response from the Head of the Presidential Secretariat, Dr. Roger Luncheon, was that he would have to be satisfied with evidence that it was in fact Rohee-Paul that made those comments, comments she has never denied making.
Nothing, predictably, came out of it.  The Nicholas incident, being a leak of a private conversation notwithstanding, fell short of one's expectations of a senior employee of the Office of the President in an administration that needs to substantially distinguish itself from its predecessor.
The second dimension was that I have had a long friendship with Nicholas, roughly 25 years.  We are both graduates of President's College (PC), a school that I have always stressed represented for me a microcosm of what social cohesion could look like in Guyana.  The sort of language she used in the conversation would not be tolerated in private in a conversation among PC people.
In the formative years of our lives, we lived, ate, fought, loved and learned together as a community of young people from often radically different backgrounds.  When I finally got through and spoke to her privately, of all the things in the incident she was most contrite about, it was that derogatory slippage.  She informed me of the steps she immediately took after the leak, and while I found her controversial comment unrepresentative of PC people in general, and the Lloyda Nicholas I've known, her actions in the aftermath were redemptive.
I can contrast the efforts made by PC people to reason with another alumnus, none other than Nigel Dharamlall, to rein in his divisive comments, as addressed in multiple articles on the Nicholas incident. There has been no apology, no contrition, not even a contexualisation of his racist rhetoric, simply a forging ahead with the full sanction of the political machinery he represents.
There is no excuse for what Nicholas said, whether it was private or public.  There is nonetheless a context that is reflective of our collective inaction on dealing with the issue of race directly, particularly that of othering via ethnic labels.  On the one hand, we have normalised ethnic labels in a way that has transformed once exclusively pejorative words, for example "coolie", into terms of familiarity or even pride.
Romeo Nirmal, known as Mystic, for example, has a hit song, 'Coolie Boy' which is a celebration of his Indian cultural heritage and a popular song in local nightclubs.  His 'Buffiana,' which is about women of mixed Afro-Guyanese and Amerindian heritage is also extremely popular.  On the other hand, we have also normalised the casual racism contained in those terms so that pet names like Black Boy and Buck Girl and Chinee Man also come loaded with intrinsic derogatory meanings.  With Ms. Nicholas, I believe that her use of the term fell somewhere in the middle of those concentric circles, both the familiar and the derogatory.
Race and labelling and racism constitute a dynamic that we are yet to confront as courageously, creatively and collectively as we can.  Our creative artists have certainly tried.  Bernadette Persaud in her artwork has explored the issue of ethnicity and national identity.  It is a central theme in my poetry, fiction and (now) screenwriting, which would be a surprise to many people who are familiar only with either my journalism or social media commentary.
I see it in the work of emerging writers as well, like Mosa Telford, Subraj Singh, Akola Thompson and Gabrielle Mohamed.  (Telford's column in yesterday's Stabroek actually addresses the central theme of this op-ed). The problem is that our creative arts infrastructure is not yet geared to translate these concerns into more popular media, such as animation and film.
This is a failing of our lack of active policy on both creative arts expression and social cohesion, both which come under my area of operation as a government officer, cultural policy.  My policy work, as I've written on before, preceded government employment.  When I was designing the 'Conversations' component of the Janus Cultural Policy Initiative, the Prince Claus Fund-supported predecessor project to my work with government, I spoke to a friend of mine, Sharda Ganga from Suriname.
I told her that it was my belief that the issue of race should be tackled head-on, but she cautioned caution.  She suggested instead that perhaps the issue of citizenship might be a better approach and the more I considered it, the more it made sense.  The result was, in August of 2014, three days of 'conversations' held at the Umana Yana, spread over three main themes: Paths to Citizenship, which dealt with the legal frameworks of citizenship, from the Constitution to the Citizenship Act; "To love my fellow citizen", which dealt with issues of tolerance and inclusion; and Truth and Reconciliation, which tackled the question of race/ethnicity.
Among the participants on that final day were representatives from the Chinese Association, the African Cultural and Development Association, the Indian Action Committee, the Amerindian Peoples Association, as well as several other groups and individuals.
Almost everyone who spoke in that gathering had their own story of overt racial discrimination meted out against them.  An Afro-Guyanese lecturer at the University of Guyana spoke of open disrespect by Indian students, one of whom said loud enough to be overheard that she go back to Africa.  An Indian man, also an educator, spoke about the threat of violence he once faced by Afro-Guyanese because of his political activity.  A young Amerindian woman spoke of discrimination she faced by an Afro-Guyanese street vendor during one Mashramani.
A Chinese woman spoke about the routine discrimination she and other Chinese Guyanese face from all sections of the society.
But the conversation did not end there.  A dark-skinned Indian man spoke of discrimination within the Indian community based on his skin colour, an interesting parallel to the experience communicated to me a few years before by a prominent light-skinned Guyanese entertainer, who spoke of the discrimination she suffered among her primarily dark-skinned Afro-Guyanese family.  And there were not only stories of victimhood, but also recognition of where their own prejudices kicked in.
The Afro-Guyanese lecturer who was told to go back to Africa spoke about participating in an activity in which she was required to keep an orphan child for a day and balking when the organisers brought across an Indo-Guyanese child.  The Amerindian woman who was racially abused by the street vendor remembers responding with racial abuse of her own.  This was simply a mediated microcosm of the larger society, but it was enough to illustrate that a necessary national conversation on race is going to be difficult, deeply reflective, at times divisive, but I am certain, from that experience, also ultimately redemptive.
Our racial divisions continue to smoulder, like glowing coals just underneath a layer of deceptively cool ash, precisely because we have not had the sort of conversation that is necessary for us to demystify our major divisions and move on.  Hatred and suspicion fester and grow in silence and in darkness.  We have to stop speaking about having to speak about race and actually start speaking about race in a structured and sustainable manner.  One of the mechanisms I'd like to see going forward is a series of televised, live-streamed conversations, mediated by credible, competent people.  I already have a shortlist in mind.
The first is Nadia Sagar, a friend whom I've had strong disagreements with, but who I am confident can lead such a discussion.  Not only has she confronted the complex issues of race both on her blog and in the print media, but she moderated and participated in the Janus Conversations on Citizenship in a manner that inspired confidence that she would be able to moderate the larger national dialogue.  Lawrence Latchmansingh certainly, a veteran of social cohesion work in Guyana and around the world.
Roxanne Meyers, who has been a strong proponent for properly structured social cohesion interventions.  Kwesi Sansculotte-Greenidge, a good friend of mine with a wealth of experience on conflict transformation, gained primarily in some of the most fractious places in Africa.  Trinidadian Rhoda Bharath, an academic who has been a model of active Caribbean citizenship, and who has rivalled even me in the use of expletives in speaking truth to power.  And of course, there is Sharda Ganga herself, who has been a force in Suriname with her PROJEKTA NGO, journalism and plays.
Nothing prevents putting together such a forum other than the political will to do so.  Nothing.  Against the backdrop of the Nicholas incident, and what has been a less-than- subtle campaign of pushing ethnic division, this administration has a unique opportunity to do something transformative when it comes to setting the table for an honest and open conversation on race.  This is not the time to shut down debate and move on, pretending that under all this ash certain things are not smouldering, awaiting fuel and the subsequent next great conflagration.