guyana chronicle December 24, 2017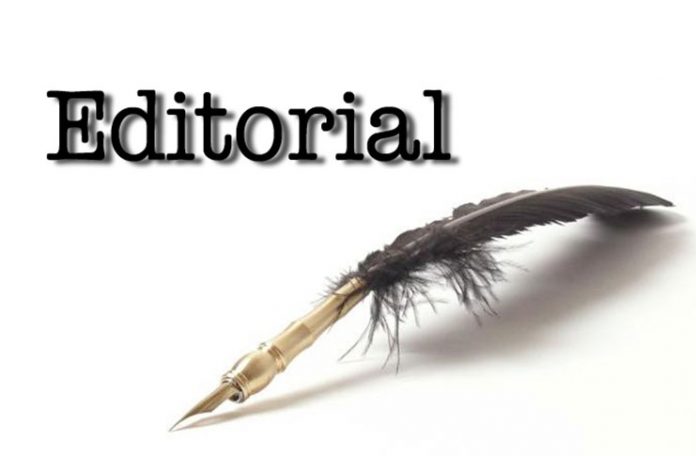 IT is Christmas again — the time of the year when the world pauses to remember and celebrate the birth of Jesus Christ.
CHRISTMAS is truly a rare universal moment that breaks down the inevitable human barricades. It is a religious moment that transcends the religion from which it flows. It's also a truly global moment that transcends political, social, cultural and national borders. It is a moment with a narrative of hope, love, goodwill and peace from which we continue to draw strength and resolve to correct our failings as a species.
The birth of Jesus gave the world hope that a better future was possible for God's children. Hence, it is a moment that is pregnant with optimism about humanity. The moment told us and continues to tell us that ours is not doomed to be a world where mankind must live in perpetual hostility—we can live in peace and mutual love. Hence, the Christmas moment is more than a narrow Christian moment; it is Christianity's gift of love to the world.
It is for that reason that despite the recent commercialisation of Christmas, the moment still retains a certain level of authenticity. Not even the lure of markets and profits can diminish this special moment. The human spirit has a way of digging beneath the surface to discover the essence of our being. And the Christmas moment facilitates that process of digging and discovery.
There is no doubt that Christmas brings out our softer, gentler and gracious sides. It is as if all our failings and frailties are forgotten during the Christmas season. It is the time when families come together to commune. We travel long distances to be with our families and loved ones. We bring gifts of joy to share and we pool our earnings to prepare meals for all to partake of. Even if we are not able to be physically in one place, we find ways to link and celebrate together. There is indeed power in the Christmas moment.
At Christmas time we sing joyful songs—songs of love and optimism that befit the birth of hope and goodwill. We go to our places of worship in larger numbers than usual and we connect with our God in real and symbolic ways. It is a time when the bells chime differently and when the smell of Christmas tells us that we are alive in a special way.
Christmas is indeed a season of giving and loving. The beauty of humanity is laid bare as we rediscover our possibilities for peace, sisterhood and brotherhood. We are at our most vulnerable for kindness and mutual love. One wonders what our world would be like if we can sustain the Christmas spirit beyond the Christmas moment.
And the Christmas moment is also a time for little children, for it was the birth of a special child that triggered the Christmas tradition. We remember our children and lavish them with gifts because they are the hope that Jesus's birth engendered. In a season of hostility to and violence against children, let the Christmas moment draw us to the frontlines of the struggle to make our world a safer place for our children. The Christmas story itself reminds us of the violence that was unleased by the agents of terror at the news of the birth of Jesus. Just as he survived the violence of that time we can survive the violence against children of our time.
The Christmas moment is, therefore, the opportune time for us as a nation and as communities to reflect and draw strength to overcome our divisions, most of which are products of our collective neglect of the Christmas spirit. The Christmas spirit must mean something to us beyond symbolism. If people of different faiths and religions can celebrate Christmas together, then we can celebrate Guyana together.
This past year we have endured our fair share of pessimism born of our seemingly intractable appetite for discord and division. Our history is littered with these narratives of doom, but if we let the power of the Christmas moment into our consciousness, we can see another more noble side of our existence. So, on this Christmas day, let us reach for the sobering power of the Christmas moment to turn back our drunken state of division and make the coming year a more cohesive experience for our nation.