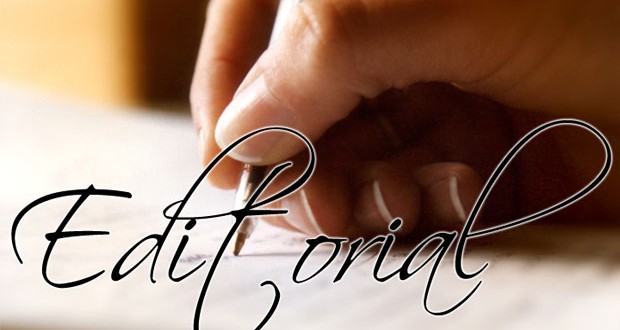 EVEN before the current government came to power, there was much talk about constitutional reform. But this government campaigned on that issue—it was a central tenet of their manifesto and their campaign platform. Since attaining office, the government has taken some steps in that direction—a task force was set up and there has been an attempt to initiate discussions with the People's Progressive Party (PPP), which has been rebuffed by the latter.
Some commentators such as Ralph Ramkarran, Henry Jeffery and David Hinds have been urging the government to be more pro-active on this issue. They have argued that reform of the electoral system and movement towards shared governance or power sharing are vital to the country's hope of overcoming its ethno-political barriers.
We wish to add our voice to that thrust. The need for a governance arrangement whereby our two major political factions and others are involved in the stewardship of the country is long overdue.
We have seen since the split of the national movement in 1955 that neither side is prepared to allow the other side to govern without undue humbug. This was an observation made by Eusi Kwayana when he made his proposal for joint-premiership in 1961. Since that time political positions have hardened and with our politics split along ethnic lines, the situation is more urgent. From 1961 to the present, there have been several other proposals, including ones from the PPP, PNC and WPA. But despite the rhetoric from all sides, there have not been any breakthrough.
The political parties have tended to be very strident in their commitments while in opposition, only to change or modify those positions when the take office. The PPP, for instance, while in opposition was very consistent on the need to end winner-take-all politics, but during its 23-year reign, the party did nothing to initiate power sharing. To the contrary it argued that the time was not ripe for that. This was a drastic departure for a party that proposed in 1977 the need for a National Patriotic Front and in 1985 commenced talks with the PNC for a power sharing government.
The PNC for its part declared through its then leader, Desmond Hoyte, that the time for power sharing had come and committed itself to its institutionalisation. To that party's credit it has kept the ideal alive and moved towards partnership politics. Its membership of the APNU and the current Coalition government is testimony to that fact. The APNU includes the WPA which since its birth in 1979 has consistently advocated for such a government. While the other major partner, the AFC, has not been a vocal supporter of the idea, it has never objected to it. Indeed, one of its major leaders, Moses Nagamootoo has been a major advocate since his days as a PPP member.
We feel that the time for real power sharing is now. If the political antics of the opposition PPP this past year is anything to go by, there is need to stop the drift. There is no magic in power sharing—it has its weaknesses as a system of governance. But which system does not have weaknesses? As we move towards becoming an oil-driven economy, political stability is imperative. And power sharing has proven in countries where it is used to be a great contributor to stability.
We therefore call on the leaderships of the major political parties to get on with the business of constitutional reform—they owe it to the Guyanese people. Without a political process in which all groups and factions feel included Guyana is doomed. The constitution and the praxis drawn from it must guarantee the security of all citizens and groups. If we share the country, we must also share its governance. One-party governance has never served us well—it is time to try something new.